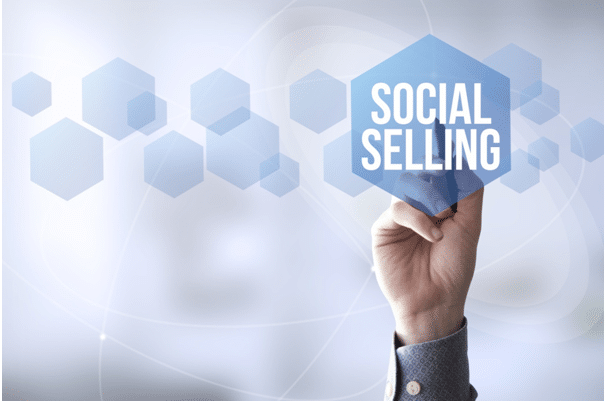 In the current business environment, the best success strategies have everything to do with digital marketing. Any company that is not incorporating digital approaches is not getting success in the market. However, digital marketing has been using social media advertising to succeed.
In the last few years, social network ads have proved to be very vital in product promotions. That is why many companies are currently incorporating social selling and SEO in marketing. However, for you to succeed in this market, you need to understand social selling.
In this guide, you'll learn what is social selling and why you can integrate it into your digital marketing strategy.
What Is Social Selling?
This is a digital selling approach that uses social media platforms to interact with business prospects. There are many product prospects that are on various social platforms. Companies have been directing their sales experts to target such prospects in social media networks.
Sales executives answer open-ended questions from the customers. They can also build products and service awareness in a new market. Other experts have been sharing detailed information with potential clients.
However, as a startup company, you will struggle to implement social media selling. You need to rely on professional organizations like ADnocrats to guide you through such strategies.
So how can you succeed in social media selling? Here are some essential tips.
Choose Relevant Social Network
Most sales experts want to be on the biggest social media networks. Twitter, Facebook, and Instagram have dominated the social network industry.
However, being on the leading social media networks is a myth. You need to be on the social network where your target customers are. There is a reason why fashion companies excel on Pinterest.
Look for your target customers. If they are in a small social network, you should promote your business there. Marketing is about the value of a customer and not the number of customers.
Understand Social Media Analytics
If you're new to social media networks, it will be tough to know whether you're succeeding. Social media analytics will give you tangible figures about your impact on various social networks. A good indication of success in LinkedIn is LinkedIn social selling index.
In LinkedIn selling, SSI of 25 in each of the four success metrics indicates that you're doing well in the market. However, anything below that means that you need to upgrade your strategies.
Each social network has some free analytical tools that you can use to determine your market impacts. However, you can always rely on external analytical instruments. They are effective in providing detailed analytics.
Share Relevant Content
Social media selling is about showing value to your customers through your engagements. The best strategy for engaging with your customers is by sharing relevant content. Make sure you have a detailed understanding of what your customers want and write about it.
Content creation has been very effective in social media marketing. It is the only way a company can talk about its products and services. You need to have it in your business to inform your customers.
It is good to work with the leading content creators. They will provide some relevant points to your potential customers and encourage them to convert. Remember your content should provide value and should be relevant to the needs of your customers.
Contribute to Existing Conversations
Social networks are full of conversations about products and services. Very many customers are engaging businesses about the value of their products. In some instances, customers are complaining about products that various companies are offering.
You need to be part of these conversations. This is a vital opportunity to promote your company by offering alternative solutions. Make sure you strike where it matters most.
Polish the art of social listening. This will help you to know when customers are complaining about competitor products. In such situations, you have an opportunity to respond to such complaints by offering alternative solutions.
Connect With Potential Customers
Social media selling is all about being aggressive. Your aggression should be directed towards getting new customers on social media platforms. There are very many prospects on such platforms that are looking for reliable companies.
You need to provide the solution that most of the prospects are looking for. This is the only way you will have some more customers in your company.
Participating in group conversations will help you to attract some potential customers. Everyone who views your profile is a prospect that you should consider. You can invite them to your social media platform and offer your products or services.
Get Instant Notifications on Your Social Platforms
Potential customers are joining social media platforms every day. You need to be ready to welcome the new entrants and sell your products. Delaying will only lead to very few sales on your social platforms.
That is why your need to have instant notifications when potential prospects join social platforms. Most social media platforms have instant notification features. You need to have them on at any given time.
Remember, there are other sellers on social platforms. They are also ready to get the customers who are joining the industry before you grab them. That is why you need to have all notifications ready to avoid missing on potential customers.
Follow Influential Social Media Users
Social media selling is mainly influenced by social influencers. You cannot ignore some of these users because they will directly influence your sales in the market. The best strategy is to follow them and hope that they follow back.
Getting a follow from the leading social influencers breeds legitimacy. It can help you enhance your reputation on such social platforms, which will help you attract more customers.
However, you don't have to request a follow from every social media influencer. You should only work with those operating in your industry.
Are You Interested in Social Media Selling?
As you can see, social selling is not very difficult to implement. The strategies discussed above will help you to incorporate this digital marketing into your business. However, working with experts in social media selling will make it easier for you.
Is this article interesting? Our website has similar articles available for you to read.