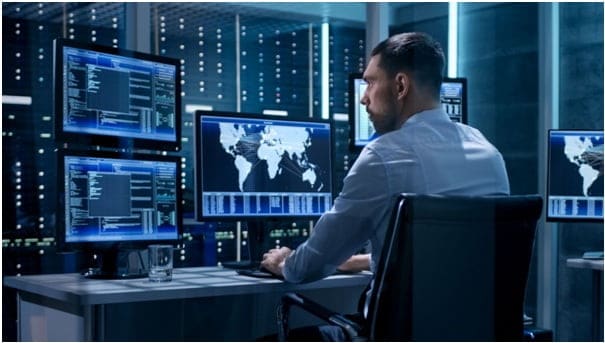 Internet connectivity is now, more than ever, an essential part of the business. For small businesses, Verizon Fios is considered one of the fastest available in the country. But what is Verizon Fios, and is it ideal for small to medium businesses? 
What is Verizon Fios?
Verizon Fios is the Internet and TV offering of Verizon, with Fios being an acronym for "Fiber Optic Service." This means that the business's internet connections are delivered via fiber optic cables, making it faster than the usual DSL connection. 
Traditional internet services use copper cables in sending electric data, making it more susceptible to weak signals after heavy and prolonged use. On the other hand, Fios sends your data in the form of light through glass cables. 
Verizon Fios Features
Some of the standout features of Verizon Fios include the following:
Symmetric Connectivity

 ensures identical maximum upload and download speeds. According to Verizon, internet speed in some cities reaches up to 940 Mbps download and 880 Mbps upload, while for others, around 500/500 Mpbs. 
These are perfect for businesses who often upload and send large files online and those who operate with VoIP and HD video calls.
Reliable Internet with 99.99% Uptime Guarantee

: Promises that your monthly downtime does not go over four or five minutes. Anything over the limit and Verizon credits this to your bill.
Impressive support:

Business-class tech support and customer service is available 24/7. There is also a 30-Day Money-Back Guarantee with terms and conditions. Verizon has been credited best for customer satisfaction for businesses! 
Competitive pricing:

There are different Verizon Fios plans and bundles to choose from and add-ons

depending on your business needs

. 

Plan 1: $69 per month for one (1) year, internet speed at 100 Mbps

Plan 2: $129 per month for two (2) years, internet speed at 300 Mpbs + $300 Visa Prepaid Card

The Plan 3: $249 per month for three (3) years, internet speed at 940/880 Mbps + $400 Visa Prepaid Card
Why is Verizon Fios perfect for small to medium businesses?
With these offerings, what makes Verizon Fios perfect for small to medium businesses?
Access to Enterprise-level Internet Speed 
Its fastest plan is the Verizon Fios Gig provides businesses with a maximum of 940 Mbps download and 880 Mbps upload speeds, depending on location. This internet speed is ideal for small to medium-sized businesses with over 20 but less than 500 employees. 
Additional features to increase team productivity, improve communication, and upgrade networks
Verizon Fios offers a dedicated internet connection for your business, ensuring consistent speed and connectivity. It also provides internet-based business digital VoIP for communicating internally, with clients and customers.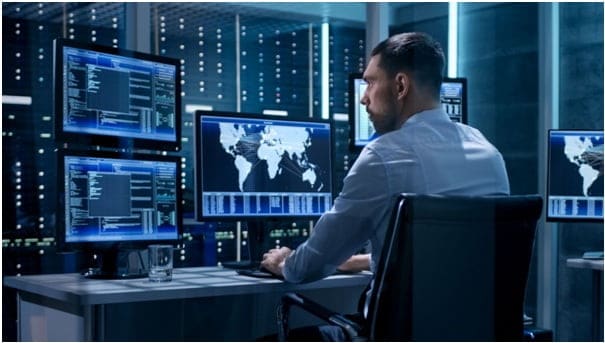 A private IP is also available for businesses that require a private encrypted network for next-level security and data privacy. 
Using the same fiber-optic technology, you can also avail of Fios TV for Business, including 325 channels and HD content. 
Ideal for All Business Types
Gone are the days when internet connectivity depended on what type of business you operate or which industry you are in. 
Today, all business processes are connected online, from operations to data storage, information organization and security, marketing, sales, and even customer relations. A consistent, reliable internet connection is undoubtedly one of the business's pillars. 
Verizon Fios ensures the smooth delivery of different business functions, such as: 
Customer-relationship management (CRM)

Selling software services

Using online project management tools like Asana or Trello

Communicating internally via Slack and tracking project progress and productivity

Communicating with clients via Skype or Zoom

Running an e-commerce business in a platform like Spotify

Customer support via chat
–and a whole lot more!
Verizon Fios: Promising but far from Perfect
There is no doubt that Verizon Fios is one of the fastest in the market, but like any other service, there are downsides as well. 
Latency Issues 
This is the delay in how the information is sent from one point to the other. When there is an increase in latency, this means buffering in your internet connectivity, decreased quality of calls and HD content, and slower download and upload speed. This can range from manageable, often categorized as small internet hiccups, to disastrous levels. 
Limited Availability
Currently, Verizon Fios is only available in nine states — New York, New Jersey, Massachusetts, Pennsylvania, Rhode Island, Washington DC, Delaware, and Maryland. 
The 940 Mbps download and 880 Mbps upload speeds are also only available in select cities, while others have 500/500 Mbps symmetrical speeds.
Conclusion
Overall, Verizon Fios stands as an excellent choice for small to medium businesses operating in the US. It offers blazing fast internet speeds, award-winning customer service, as well as bundle plans and add-ons to manage, grow, and scale your business.