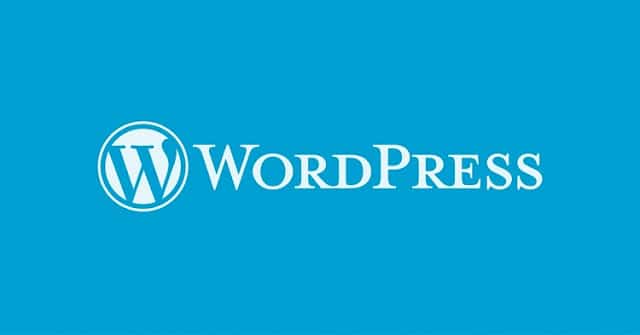 While WordPress is the most popular CMS and website builder in the world, it does come with its own share of issues. There are too many aspects to take care of and managing all of them at the same time can be cumbersome, to say the least. 
The themes, plugins, security, maintenance, installation, and hosting are just the tip of the iceberg. You also need to make sure the content is uploaded correctly, the platform is updated on time, your site is SEO-optimized, accessibility is taken care of, and the performance is top-notch among other things.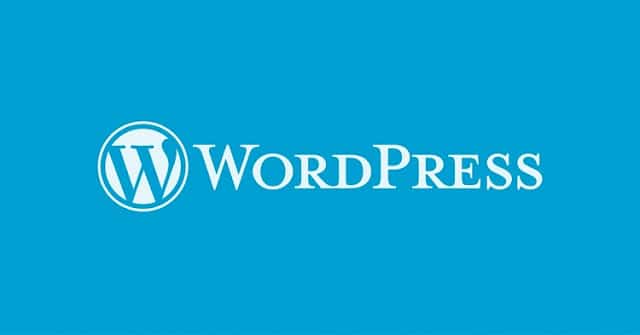 With so much to do, the whole ordeal can seem like a never-ending task. The work gets simpler when you have a WordPress web design service on board. They have an answer for everything, right from how to install WordPress to the maintenance efforts. Otherwise, being overwhelmed always seems like a minute away. 
To save you from the hassles, we have come up with a checklist that shall allow you to keep up with the times and maintain your WordPress site at all times. Just do this and zoom ahead of the crowd.
Here you go. 
1. Update Your Website
WordPress being an open-source environment is already vulnerable to hackers and attackers. Make sure to update your themes, plugins, widgets and the WordPress version itself to stay at the top of your game. 
2. Eliminate Broken Links
Use plugins that allow site crawlers to bring out the broken links. Then using a simple Redirection plugin, create a 301 direct to help your users navigate out of a rut. 
3. Conduct a Website Speed Audit
Your web performance is in direct correlation with customer engagement. Use Google's PageSpeed Insights to fix the loading errors and minimize any redundancies. 
4. Delete Extensively
 As a website admin, you can't have everything piling up. Take the initiative and get rid of – 
Spam comments that create a clutter within your website

Outdated and unwanted themes that hinder the site security and load times

Unnecessary plugins that are not trustworthy or do not function in line with your needs 

Any images slowing down the website

Previous page versions and any trash to clean the database

Temporary media files in the library
6. Monitor Your Website's Security
Site performance, malicious login attempts and redundant installation files are some of the aspects that need constant attention. Also, remember to use a robust security plugin to beat the attackers. 
7. Clean the Database Tables
You often keep installing and deleting various themes, plugins and widgets. The deleted ones leave some data on your website, slowing down the loading process. A timely cleaning is essential to bring the site back to speed. 
8. Verify Browser Compatibility
This is where accessibility steps in. You need to ensure that all the elements of your website are available across different browsers and platforms. Make sure to include all the devices you can think of. 
9. Add SSL Certificates
Google sends a "not secure" warning for the pages that don't have an SSL Certificate installed. To avoid being a part of the club, add SSL certificates to every site, irrelevant of whether you're handling client information or not. 
10. Create Backups Regularly
Either set a manual or an automatic backup setup that saves all your data off-site. In the event of an attack or loss, you should be ready to get back on your feet in no time. 
11. Compress the Images
You can reduce the proportion of your images without compromising much on the quality. Maintaining a reasonable space helps in boosting the site performance instantaneously. 
12. Test your Contact Forms
There is nothing as too cautious when it comes to the information that is being collected through a form. Personally conduct a test run on any form and warrant the inquiry reaches the right place at the right time. 
13.Google Analytics and Google Search Central
Google Search Central allows you to check your backlinks, keywords, search queries and more to align them with the SEO objectives. Google Analytics gives you a detailed view of who is visiting your place and through which source. It also helps identify how you're being found on the web. If not daily, check it at least on a weekly basis. 
14. Get Used to the Gutenberg Editor
The Classic Editor Plugin would only be in place for so long. The faster you accustom yourself to the new editor in town, the smoother your experience would be. You can even run a local environment on your desktop to get a hands-on experience before going all the way. 
15. Frequently Update Your Content
Merely keeping your content up to date can leave all your competitors behind in a jiffy. Go through the links, images and relevance of the articles, blogs, product pages and landing copies to know what you need to change right away. 
16. Act Like a Customer
The best way to understand how well your site functions is to act as a prospect and go through the entire customer journey yourself. Keep a note of the disruptions or redirections you faced while navigating and fixing them to ensure a hassle-free experience.
17. Run the WP Checkup
Your site security, performance, SEO and pretty much everything else come under the scanner with a robust WP Checkup. It helps you identify and resolve issues that may be affecting your website holistically. 
18. Keep an Eye on the Resources Used
The theme, plugins and elements utilize a specific set of resources within your website. Maintaining a check for any anomalies is essential to optimize your site performance and usability. 
19. Turn Off Automatic Updates
Automatic updates by WordPress are not the best of the lot and can effectively break your site for good. Instead, you can keep your security on point and go for manual updates that give additional control. 
20. Additional Tasks
All the points above should help you comprehensively but, if you still want to do more, here are some areas to look at.
Prevent directory access

Protect the wp-config file

Hide the WordPress version

Review meta title and description tags

Create a posting schedule

Increase the memory limit